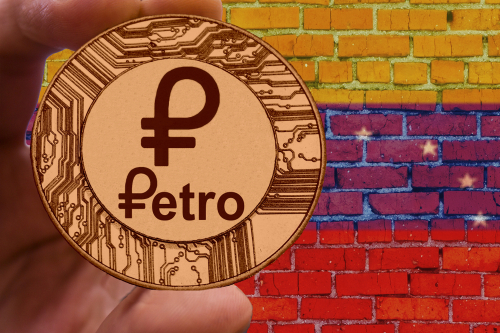 Venezuela crisis: Petro CRYPTOCURRENCY to become official currency alongside bolivar
VENEZUELA is to make its homegrown cryptocurrency, the Petro, an official currency alongside the bolivar as the South American nation continues to battle hyperinflation which has left it on the brink of economic collapse.
President Nicolas Maduro announced state-owned oil giant Petroleos de Venezuela (PDVSA) will begin using the digital token from Monday, August 20.
In a television address, the Venezuelan leader revealed the country would soon have two units of currency: the digital Petro and the 'sovereign bolivar', ABC International reports.
He said his government would also introduce a new salary and pricing systems which will be pegged to the cryptocurrency.
The announcement comes as the oil-rich nation grapples with hyperinflation which some forecasters have warned will soon hit one million percent.
President Maduro said the new Petro-based system "will mean a substantial improvement in the income of the workers".
He said: "As of next Monday, Venezuela will have a second accounting unit based on the price, the value of the Petro.
"It will be a second accounting unit of the Republic and will begin operations as a mandatory accounting unit of our PDVSA oil industry."
The Petro was launched in February this year.
The cryptocurrency is designed to be propped up by Venezuela's vast oil reserves, with each digital token supposedly backed by one barrel of oil.
Nearly 100 million coins, worth some £4.7billion ($6bn), were made available in the initial sale, with discounts offered to attract overseas investors.
The Venezuelan government hopes to use the digital currency to skirt sanctions imposed by the United States and European Union, as well as reduce hyperinflation which has plagued the South American country's economy.
A white paper on the Petro published by the government says the cryptocurrency complies with Venezuelan law and "will be an instrument for Venezuela's economic stability and financial independence".
But the cryptocurrency has come under fire from some observers who say there is a lack of detail on exactly how its value will be guaranteed by oil reserves.
Rating site ICOindex.com has branded Petro as a "scam", warning potential investors there is a worrying lack of information on how the digital token will work.
The implementation of the Petro will take place on the same day five zeros are knocked off from the bolivar – the latest in a series of attempts by the Venezuelan government to curb the county's soaring inflation.
The newly-printed bank notes will be known as the sovereign bolivar to differentiate them from the old bolivar notes.
Comments
comments