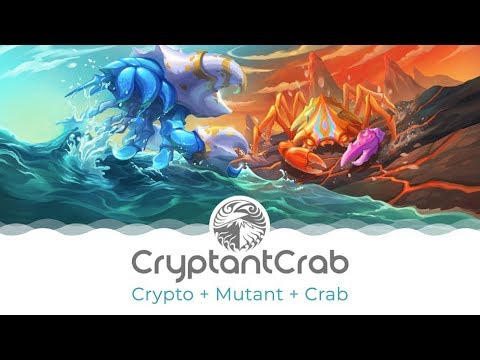 Crab War on Blockchain: Long-Time Developer Launches Its First Crypto Game
An Australia-based digital entertainment company with a global audience of 350 million gamers is turning its attention to blockchain as it launches its first cryptocurrency-based web game.
iCandy Interactive says CryptantCrab is a player versus player (PVP) game that offers "artistically designed crabs for players to collect, mutate, battle, and trade." Each CryptantCrab is unique and individual to the players – as well as tamper-proof – a concept that the developer believes will ensure the game is "uncheatable."
Crabs can be mutated ahead of battles, and every triumph is duly recorded on the blockchain. It is estimated that more than one million combinations for a crab's looks and powers are possible – meaning there's plenty of experimentation for gamers who want to leave their opponents shell-shocked.
The video game runs on the Ethereum blockchain and "pairs new innovation with streamlined web-based UX for easy accessibility to everyone." Tokenizing the crabs mean that they can gain value and be traded – and also gives players a sense of pride and ownership.
In a blog post detailing the concept, the team behind CryptantCrab wrote: "The way the game looks, thanks to the stylized art and stunning designs used, makes it more desirable than other blockchain-powered collectibles
. This makes the collectible experience more attractive as the graphics will appeal to most gamers –  be it hardcore or casual."
Comments
comments