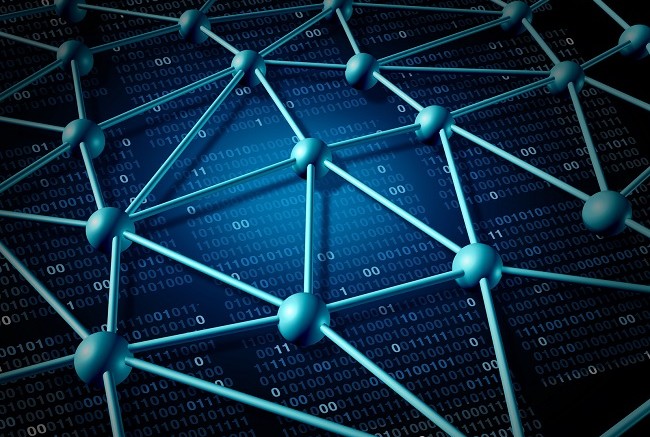 Is a Single Global Blockchain Platform Already Coming Into the Picture? Here Are the Signs
Blockchain Technology is already in its 3rd generation of new projects and startups such as EOS, Cardano, Elastos, ICON, Ontology, Neo and hundreds of others already in existence with more coming up, the likes of GALLACTIC Blockchain, an innovative multi-chain platform. So when will the day come where a single blockchain will rule over all the blockchains in existence in the world? There seem to be signs already pointing to the fact that the 'blockchainworld' is headed in that direction but it might still be generations away before it becomes reality. However, let's have a look at some of the developments already in the picture.
Blockchain Technology Advances in 2018
In early 2018, GB Systems which is a Single Global Decentralized Ethereum and Blockchain Platform was launched. It services clients in the international banking system, involving several European Union Territory, American, and Russian banks including The Bank of China. It creates relationship cases with payment service providers, banks, financial institutions, auto-shows, car services, restaurants, cafes etc. and is based on a tokenized system which carries value within its global ecosystem. Although still far-off from being a Single Global Blockchain Platform, because it covers only a limited area of business and banking but it is certainly a step in that direction.
It was recently announced in August, that Australia will be soon be having its first national cross industry, large-scale digital platform that enables Australian business entities to collaborate by using blockchain based smart legal contracts. CSIRO's Data61 formed a consortium with legal firm Herbert Smith Freehills and IBM to build this platform called the Australia National Blockchain (ANB) which could become the vital piece of infrastructure for the nation's digital economy, enabling companies Australia-wide to join the network and use digitized contracts, exchange data, and confirm the status and authenticity of legal contracts. This comprehensive move towards smart legal contract adoption that's supported by the government is only at national level, at the moment, but hints of a future platform that will be adopted globally by countries and their governments.
A multi-national startup called Finterra is currently growing and developing rapidly its Finterra ecosystem to provide 'Social Solutions for Blockchain'globally. The Finterra network is highly evolved and is deemed as setting the industry standard for tokenization, smart contracting, ultra-ledgers, and consensus features. Its Gallactic Blockchain Platform is an infinitely scalable, high-speed blockchain to execute the next generation of Smart Contracts and decentralized applications of the future. GALLACTIC's Open Source Development Environment and Interoperability are part of its innovative multi-chain Blockchain Architecture that offers expediency and cost saving to its users besides versatility and efficiency while maximizing security, via its ability to support permissioned (Private) and Public blockchains on the same platform.
Finterra's use cases include Points Exchange, Endowment Chain (e.g. WAQF) chain, and Money Services. Its WAQF endowment chain initiative is currently being developed to open a whole new financial frontier in the Islamic Fintech sector. Therefore, could all the above be a step towards the Single Global Blockchain Platform of the future?
Uservice by Uremont is a decentralized blockchain platform that revolutionizes the global car industry, in how cars are bought and sold, how records are kept, where car workshops and suppliers of parts are all linked in a transparent system. Transactional costs are reduced tremendously with greater efficiency and convenience introduced for car owners to enjoy. Car insurance companies are also involved which will optimize their services to car owners making 'Uservice' a very comprehensive platform. Is this a small piece of the giant jigsaw puzzle of what a Single Global Blockchain Platform will look like in the future?
Issues of Creating a Single Global Blockchain Platform
However, even with so many initiatives being explored and carried out throughout the world to push the limits in the development and use of blockchain technology, there are many foreseeable problems and obstacles in getting one Single Global Blockchain Platform put in place. For example, it is very difficult to get a single, decentralized system approved, adopted, and supported by all the governments and authorities of the world even if we have the technology for one. Will Argentina and China have the same standards for a blockchain that they both support and approve? Most unlikely. Language barriers, taxes, borders, trade laws, economic systems, and legal systems serve as hurdles for multinational blockchains. The fact that all businesses, institutions, or even governments and authorities have varying needs of centralization and use cases, there is no real need for them to use the same foundational structure.
Is There a Need for a Single Global Blockchain Platform
With blockchains being developed that are more scalable, interoperable and usable, there may be more compartmentalization instead where chains will specialize in various cases. The world's network being so complex, made up of so many industries and countries, with so immense economies and diversity of needs, really cannot be serviced at this stage by one platform. Therefore there may not be a need for a single blockchain to achieve global integration or for there to be just one only, at least not for the time being. Instead, the global network may continue growing and be supported by an interconnected web of usable, interoperable, and scalable model of blockchains that are decentralized, user friendly, transparent, inexpensive, and secure.
With 'necessity being the mother of invention', the race to create the ultimate blockchain that will dominate the world is very much still on. So long as there is need for improvement to the world's infrastructure and system, the solutions that blockchain can bring will continue to be sought after and developed. However, until someone comes up with a solution that will resolve all the technical problems of creating a Single Global Blockchain Platform that will integrate the multiple systems of society, nations, governments, trade, business and finance, banking, and countless industries, we will see continuous development of 3rd generation (or maybe 4th and 5th generationssoon) type of blockchain solutions for the present.
Interestingly, with the 'One World Order' agenda or globalization being promoted by various organizations and governments in recent years and with a global economic and financial crash appearing imminent, anything can happen in just a short space of time. For all we know, these might result in a blockchain revolution or shift that will suddenly see a Single Global Blockchain Platform come into the picture.
Comments
comments