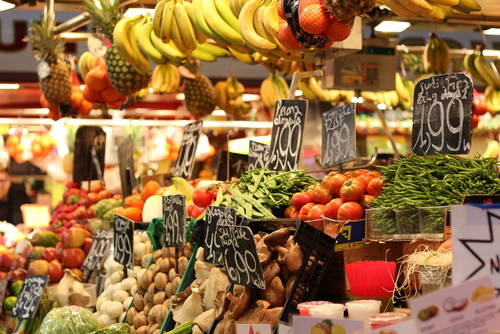 WWF Launches Blockchain Tool to Track Food Along Supply Chain
World Wildlife Fund-Australia (WWF-Australia) has announced the launch of a supply chain tool that uses blockchain to allow businesses and consumers to track food items, according to a tweet today, Jan. 17.
The platform, dubbed OpenSC, is the product of a partnership between WWF-Australia and BCG Digital Ventures (BCGDV) — the global corporate venture, investment and incubation arm of United States-based Boston Consulting Group.
According to a post on the WWF site, the system allows both businesses to track products they produce, and consumers to view the origins of said products via a "unique blockchain code at the product's point of origin."
The platform distributes QR codes to products made by client corporations signing up to the scheme. The codes are then linked to a blockchain platform to allow consumers to check the origin and life cycle of the specific product.
The aim is reportedly to empower consumers with the knowledge of exactly what they are buying so they can purposely make an ethical choice.
In turn, producers will no longer be able to use the complexities of supply chains to disguise dubious sourcing and production practices.
WWF-Australia CEO Dermot O'Gorman commented in an accompanying press release Jan. 17:
"Through OpenSC, we will have a whole new level of transparency about whether the food we eat is contributing to environmental degradation of habitats and species, as well as social injustice and human rights issues such as slavery."
OpenSC-tracked produce will reportedly be served next week to world leaders at the World Economic Forum event in Davos, Switzerland, the press release notes.
In future, the scheme could extend beyond food to tackle areas as diverse as palm oil and timber, Reuters reports today, interviewing BCGDV's Asia region head Paul Hunyor.
The launch comes as blockchain-based supply chain improvements are seeing a hive of activity. This week, computing giant IBM's own blockchain platform saw two fresh implementations involving cobalt production in the Democratic Republic of the Congo and the broader global mining industry.
In November meanwhile, a Swiss food manufacturer became the first to use the Ethereum (ETH) blockchain to track fish products.
Comments
comments