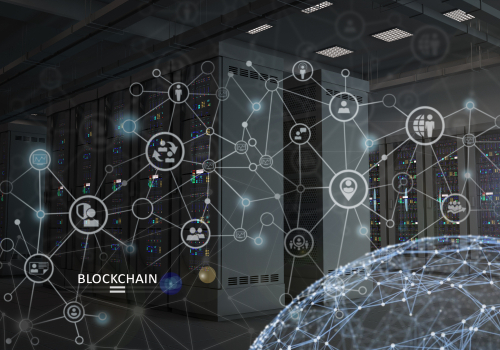 Tech behind cryptocurrency craze could disrupt medicine, housing and ID security
PHOENIX – The technology behind bitcoin and other cryptocurrency could change lifestyles and livelihoods, leading to cheaper, more efficient ways to ship packages, buy homes, access medical records and even build a secure vault of personal information.
The little-understood and often misunderstood system of virtual money, known as cryptocurrency, is based on something called blockchain, a vast network of databases that, eventually, anyone can learn to build.
Understanding how blockchain works is difficult: Compare it with explaining in numbing detail how an automobile engine starts. We'll get to a simpler version, but, for now, consider blockchain in terms of lifestyle: Fueling an upending of the internet, where commerce and communication now powered by a few tech giants expands into the hands of the people.
It's like the automobile – after it was invented, millions learned to drive.
"Blockchain is something you could use anywhere in a business," cryptocurrency expert Alexander Chopan said.
Exploring a future without bankers, lawyers or real-estate agents
Blockchain's potential impact on the internet fascinates Arizona State University's Dragan Boscovic, who predicts blockchain will wind its way into industries, government and technology.
A blockchain key or login – a unique piece of unalterable code that an individual controls – could become an identity verification tool, the mechanism for someone to access their own Facebook account, Social Security number, voter registration card, birth certificate, bank account, car title, copyright to an intellectual property or any other data – inaccessible by others on a decentralized blockchain.
Researchers and other experts also say blockchain could change businesses and consumers in other ways:
● Cryptocurrency gets around banks and other financial institutions by sending nearly untraceable and hack-proof transactions.
● Smart contracts could change the legal industry, removing the need for a third party and witness because a blockchain network can record and validate signatures.
● Online retail involves shipping products through a complex series of approvals to get a product from business to buyer. Blockchain could cut down those steps.
● Keeping health records private involves various regulations and protocols, which blockchain can speed up and keep more securely. It can also trace prescription drugs reliably and connect patients with health care providers whom they pay based on performance.
● Real-estate agents use complicated networks of listings to find a home for their clients. A consolidated, verifiable listing service on a blockchain network could speed up that process, or perhaps eliminate the need for an agent.
● Intellectual property, involving the rights to such creative content as videos, music and articles, can be stored on the blockchain, verifying ownership.
Exploring blockchain 2.0
Boscovic, technical director at ASU's Center for Assured and Scalable Data Engineering, known as Cascade, and other researchers are using a $350,000 grant from the cryptocurrency company Dash to figure out how blockchain can become safer and use electricity and computing power more efficiently, because blockchain eats a lot of energy.
"Blockchain 2.0," an upgraded version of the technology that can move faster and distribute computing power more efficiently, is a common goal for advocates of the system, Boscovic said.
His team, along with other experts and researchers, are confident such innovations will open blockchain to mainstream, everyday tech users, just as the internet evolved from a haven for coding experts into a key component of daily life.
"This is still the early days for blockchain," Boscovic said.
It's so new that understanding how blockchain works is difficult for many to conceive.
Chopan, head of strategy for Dash, said blockchain decentralizes data storage, dispersing it to multiple places.
Think of a blockchain as an online spreadsheet or ledger, like Google Docs, that instantly tallies and keeps track of every transmission of data on the network, such as payment transactions. The blockchain keeps your own encrypted history of every transaction, Boscovic said.
Chopan said anyone can set up a blockchain with the technology's code and encryption. Users who create their own blockchain can transmit any kind of data on a network not controlled by a corporation or other entity. Only people the owner provides with identifier keys are allowed in.
Chopan said such features are why blockchain has become attractive for logistics and data transmission: It's secure and can be distributed among many, meaning it doesn't reside with any one organization, such as Facebook, Amazon or Wells Fargo.
Exploring ways to ensure safety, legality of blockchain
But concerns over blockchain's purported security are on the rise, Chopan said. Blockchain algorithms are based on a consensus of 51 percent of computers in the system, which means data ownership and transmission still could be altered.
The majority of blockchain computing power is based in China, Russia and Eastern Europe, said Darryn Jones, vice president of the Greater Phoenix Economic Council. That introduces a fear of international espionage on a technology that runs on the approval of the majority.
Plus, the development of advanced computing algorithms could render encryption easy to break, Chopan said. He also said user error, such as storing information about the blockchain elsewhere or giving access to a bad actor, will always be a concern.
And cryptocurrency value is volatile, anonymous and untraceable, so it can be used to buy illegal drugs and weapons and facilitate child pornography.
Exploring blockchain now in medical, ridesharing industries
Some businesses have started forays into blockchain.
Illinois has initiated a blockchain pilot program that stores birth certificates.
And companies that trace prescription drugs or connect patients with health care providers are among those using blockchain to speed up the medical process.
Abee, a ride-share service similar to Uber and Lyft that's based in Phoenix and San Francisco, operates with smart contracts through blockchain. The goal is for the company to take no more than 5 percent of drivers' cuts, said Gilbert Brown, chief executive and founder. Blockchain's autonomous, instant processing of payments reduces the company's business costs.
"We don't do anything with credit cards," Brown said. "We want (payment) to be instant."
Abee provides resources for riders to find out how they can obtain Dash, the service's cryptocurrency payment option. Otherwise, they can pay with physical cash.
Abee also uses smart contracts for incentives, automatically distributing discount "tokens" or other promotions to riders and drivers who meet certain conditions, such as becoming a productive "super driver."
Comments
comments