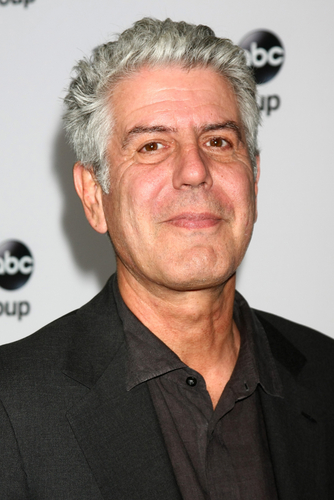 Anthony Bourdain leaves most of $1.2M estate to his daughter in will
Celebrity chef and TV host Anthony Bourdain, who died by suicide in June, left the bulk of his estate to his 11-year-old daughter, Ariane Busia-Bourdain.
His will, obtained by USA TODAY Friday from Manhattan's Surrogate Court, was filed by estranged wife Ottavia Busia-Bourdain Thursday.
The document shows that Bourdain's $1.2 million in assets was made up of $425,000 in savings and cash, $35,000 in brokerage accounts, $250,000 in personal property and $500,000 in intangibles such as royalties and residuals from his TV work and books like his breakthrough 2000 memoir "Kitchen Confidential."
Reports had listed Bourdain's wealth to be far higher, around $16 million. But he told Wealthsimple in 2017 that "reports of my net worth are about ten times overstated."
However, the $1.2 million declared in the will may not be his only assets. Bourdain's will also established a trust. Unlike wills, trusts are not processed in probate court and do not become public record, allowing their contents to remain private.
Bourdain appointed Ottavia to oversee the trust until Ariane, the primary beneficiary, comes of age. She will receive money from the trust when she turns 25 and 30 and then receive access to the balance when she turns 35.
In addition to naming Ottavia his executor, Bourdain bequeathed her his household effects, including cars, furniture, books and frequent flier miles, "to dispose of in accordance with what (she) believes to have been my wishes."
News of Bourdain's suicide shocked the world on the morning of June 8 when CNN, which aired "Parts Unknown," reported that Bourdain's friend chef Eric Ripert had found him unresponsive in his room at a luxury hotel in eastern France where they had been filming segments for an upcoming episode. His death came just three days after the suicide of fashion designer Kate Spade.
Christian de Rocquigny, the French public prosecutor overseeing the case, confirmed to The New York Times and People that Bourdain's cause of death was suicide by hanging. On June 22, de Rocquigny told USA TODAY that the toxicology report found no narcotics in Bourdain's system at the time of his death.
CNN has not yet announced any decisions about the future of "Parts Unknown."
Comments
comments