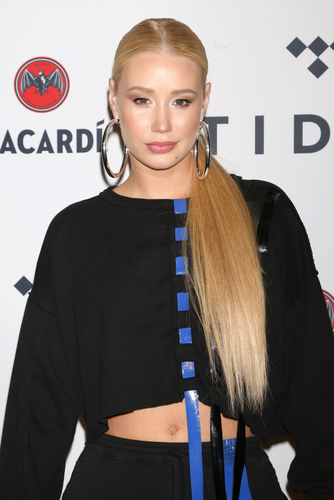 Iggy Azalea Admits She Knew About Demi Lovato's Relapse: 'I Worried a Lot' (Exclusive)
The "Kream" rapper stopped by ET's studios on Tuesday, where she dished on her new EP, Survive the Summer, and opened up about how proud she is of Lovato after the former Disney star revealed that she relapsed in her new song, "Sober."
Following the song's release, Azalea praised her longtime friend on Twitter. However, the Australian rapper revealed to ET's Sophie Schillaci that she had known about Lovato breaking her sobriety before she announced it.
"I had known about it, as a close friend," Azalea, 28, revealed. "So I had really wanted for her to be the one to tell people that. And I worried a lot, as her friend, that something was going to leak or somebody would somehow take that and use it negatively against her, or to make her seem like she's got a secret."
"It's not my business to say to my friend, 'You need to fess up,'" she continued. "But as a friend, you worry and you're like, 'Oh, my God, my friend, she has this thing that people can use against her and I really want her to own it.' And she did!"
Last month, ET learned that the "Sorry Not Sorry" singer broke her sobriety,with a source claiming the relapse happened at some point earlier this year when she was on her Tell Me You Love Me world tour in North America and Europe.
A separate source told ET that "Demi relapsed and started drinking alcohol again." "Her song is intense, but that's how she deals," the source explained. "She has to be brutally honest and put it out there so that she's not burdened with holding on to her struggles privately."
Azalea, on her part, wasn't aware that Lovato had decided to put her truths into a very personal song.
"I didn't know that she was recording that song, she didn't tell me that," the "Fancy" rapper confessed, adding that she heard it when the rest of the world did. "I was just really proud of her that she was honest, because it's really hard to be honest with yourself. So, to be honest with the whole world, [to share] something that you struggled with very publicly, it's something that is very admirable. I was very proud of her to see her write that song and put it out."
Comments
comments