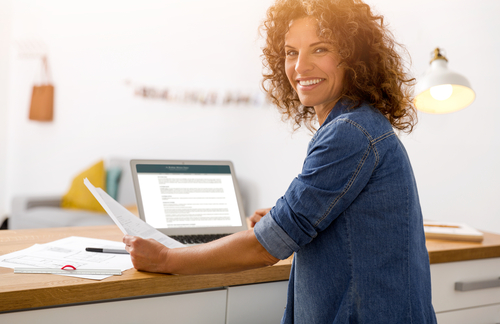 Why You Should Join These 7 Facebook Groups For Women Entrepreneurs
When I was starting my business, I had no idea that Facebook groups had become one of the most powerful tools for entrepreneurs to connect with each other with their audiences. Once I did learn the value of Facebook groups, I was delighted to see these online communities transform into thriving ecosystems of female founders.
By participating in the Facebook groups I list here, I've found clients for my business, earned significant income and met friends who have helped me grow my business. If you're a woman entrepreneur, I couldn't recommend more highly that you join these groups:
Tech Ladies
Tech Ladies connects women to the best opportunities in tech. Aside from a frequently updated job board, they have lively discussion threads, free resources, events and an anonymous forum for asking personal questions. The group currently has over 25,000 members.
Dreamers // Doers: Jobs + Gigs
Dreamers // Doers: Jobs + Gigs is a women's-only group for finding freelance and consulting gigs, as well as part-time and full-time work. In my early days as a freelancer, this group also helped me find clients. Now it's become one of my favorite places to post job openings when I'm hiring a freelancer or intern.
Freelancing Females
As the title implies, Freelancing Females is a Facebook group for women who are seeking more community, advice on what rates to charge and potential client opportunities. It's over 10,000 members strong. If you're interested in how Freelancing Females got started, check out my interview with Tia Meyers.
Think Creative Collective
At nearly 20,000 members, Think Creative Collective offers business strategy advice for creative entrepreneurs. Cofounded by two women, the Facebook group is extremely female-friendly and offers a wide range of resources for everyone from designers and event planners to health coaches and travel bloggers.
Women Helping Women Entrepreneurs
For a Facebook group with over 98,000 members, Women Helping Women entrepreneurs has an incredible engagement rate. I see female founders posting questions here about serious life decisions, such as deciding whether to be a stay-at-home or working mom, as well as tactical ones, like whether Instagram is worth all the effort.
Freedom Hackers
This nearly 47,000-person Facebook group is comprised members the group defines as "individuals who live their life in accordance to their own free spirit; specific to online entrepreneurship." Membership is not limited to women, but I see plenty of female founders supporting each other in this group about topics ranging from healthcare to hiring your first virtual assistant.
Like-Minded B*tches Drinking Wine
Like-Minded B*tches Drinking Wine is a vibrant Facebook group of nearly 80,000 members, all posting funny stories about the trials and tribulations of entrepreneurship, voting on each others' logo options and announcing new product launches. Its primary user base seems to be in Australia, but as an American, I've found value there nonetheless.
Trying to find your first client? This audio guide will guide you through the process of finding work as a freelancer.
Comments
comments