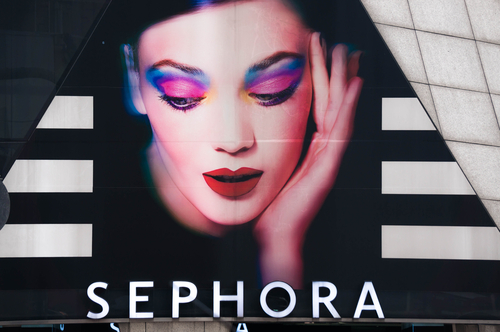 Sephora unveils changes to its Beauty Insider Program
Beauty junkies everywhere are rejoicing today at the news of the improvements to Sephora's Beauty Insider Program.
It looks like we'll all be able to receive better rewards (full size products! gift cards!) for the hundreds of dollars we spend on beauty products each year.
Sephora spoke exclusively with Allure magazine about the changes for all three tiers of the program.
The program features three tiers based on how much you spend at Sephora each year — Insider, which is free, VIB if you spend at least $350, and Rouge if you spend $1,000 or more.
Allure reports that beginning Aug. 14 members can expect the following changes:
• Points: VIB members will now earn 1.25 points for every dollar spent and Rouge members will now earn 1.5. The ratio for Insiders will stay at one to one.
• Rewards: The Rewards Bazaar, which is how you can cash in points for rewards, will now have five times as many rewards at the 750+ point level, including two to three full-size products for VIB and Rouge members. Member can expect more choices in color, hair care, skin care, fragrance, and wellness. Rouge members will now also have the option to redeem 2,500 points for a $100 Rouge Reward to use on their favorite products.
• Gifts: Members across all three levels receive a birthday gift, but now VIB and Rouge members will be able to choose either a gift or 250 extra points.
• Profile Access: The profiles will be more streamlined and simplified to keep track of status, point totals, and potential rewards.
To sweeten the deal, Sephora is also having a special sale at the end of August.Bustle reports from Aug. 24 through Sept. 3, Rouge members will receive 20 percent off, VIB members will receive 15 percent off and Insiders will receive 10 percent off.
For more information on the changes you can visit Sephora's website .
Beauty addicts took to Twitter Thursday to share their excitement about the changes.
Comments
comments