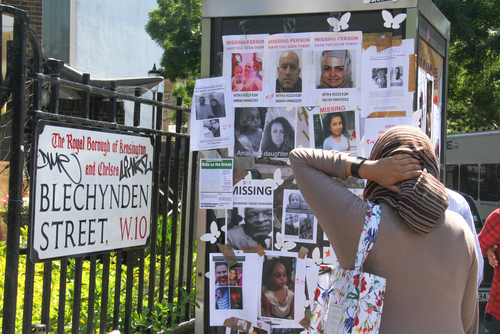 Fiancée of missing Saudi journalist Jamal Khashoggi to Trump: Please help
The fiancée of a prominent Saudi Arabian journalist who went missing inside the Saudi Consulate in Istanbul a week ago requested that President Donald Trump and first lady Melania Trump directly intervene in the worrying case to "help shed light" on Jamal Khashoggi's disappearance.
In a Washington Post opinion piece published late Tuesday, Hatice Cengiz "implored" the Trumps to get involved. She also urged "Saudi Arabia, especially King Salman and Crown Prince Mohammad bin Salman, to show the same level of sensitivity and release CCTV footage from the consulate."
The request comes as Turkey said it was preparing to search the diplomatic post in Istanbul's upscale 4th Levent neighborhood for evidence of Khashoggi's whereabouts.
A surveillance video image that surfaced Tuesday shows Khashoggi entering the consulate. However, there's no proof that he later left. Khashoggi has written critically about Saudi Arabia's government for the Post and other publications. Turkish officials believe Khashoggi was killed inside the consulate, although they have released no evidence to support that claim. Saudi Arabia strongly disputes the allegation.
The Post separately reported on Tuesday night, citing a person familiar with the investigation, that before Khashoggi's disappearance, U.S. intelligence intercepted communications of Saudi officials discussing a plan to capture him. Saudi Arabia dismissed that claim, too.
Khashoggi had been living in the U.S. since last year for fear of persecution from the Saudi authorities. He sought to become a U.S. citizen. He visited the consulate in Istanbul because he needed to pick up paperwork to marry Cengiz, who is Turkish.
"We were in the middle of making wedding plans, life plans. After the consulate, we were going to buy appliances for our new home and set a date. All we needed was a piece of paper," she wrote in the Post opinion piece. "Jamal is a valuable person, an exemplary thinker and a courageous man who has been fighting for his principles. I don't know how I can keep living if he was abducted or killed in Turkey."
The State Department said in a statement Tuesday that it had seen "conflicting reports on the safety and whereabouts" of Khashoggi and called for a thorough investigation and "transparent results." It also noted that Trump was "concerned" about the case.
Jared Kushner, Trump's son-in-law, has close ties to Saudi Arabia's Prince Mohammed and Trump took his first overseas trip as U.S. president to the kingdom. Trump said Tuesday that he had not yet talked to the Saudis about Khashoggi.
"But I will be at some point," he said.
Comments
comments