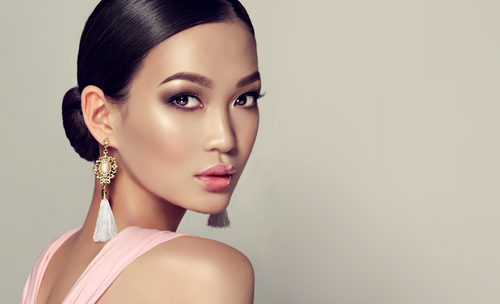 The best cruelty-free skincare brand in the US
I witness a downturn if I skip even a week of Drunk Elephant's serum
Three years ago a contact told me about a new US cruelty-free skincare brand with a "cleaner beauty" manifesto. A range free, she said, of what the founder called "the suspicious six" – silicone, essential oils, chemical sunscreens, sulphates, fragrance, dyes and alcohol. Despite broadly loathing the clean-living cult and being sufficiently numerate to know that's seven, I was intrigued.
Soon, on a New York trip, I spent a small fortune on Drunk Elephant (so named because the key ingredient, African marula fruit oil, apparently makes elephants happily legless), in the name of research. I've been evangelical ever since, because it works. Take C-Firma (£80), a fixture in my morning routine. This serum (more an ungreasy oil) has a high (15%) concentration of vitamin C and other antioxidants to brighten and protect, hyaluronic acid to hydrate, that marula oil to moisturise. It works so brilliantly on all but the very oily or very sensitive, that I witness a downturn if I skip for even a week. There are more serums, both terrific, if pricey: TLCFramboos Glycolic Night (£90), a pH-balanced combination of alpha and beta hydroxy acids (plus soothing white tea to soften their blow) brightens and smooths the oily and dry alike; and B-Hydra Intensive Hydration (£52), a unique fluid-gel for plumping fine lines, adding glow and retaining water. I love both, but with so many good alpha hydroxy acid tonics and hydrating serums available, you may want to shave costs there (C-Firma is unique to the brand).
The moisturisers are extraordinarily good, too. Lala Retro Whipped (£60) may be my all-time favourite dry skin day cream – thick, rich, ungreasy and packaged hygienically in an airless jar. Protini Polypeptide (£68) is suitable for everyone, leaving skin firm, smooth and matte. The superb C-Tango Multivitamin Eye Cream (£64) is among few you'll see me recommend. The brand-wide exclusion of silicone means you can mix and layer at will, without the infuriating peeling so common elsewhere, providing a perfect base for makeup. Nitpicking, I can take or leave the cleansers (they don't fully remove makeup), likewise the Marula Luxury Face Oil (lovely though it is), but all told, Drunk Elephant has arguably beauty's best hit rate. Finally, it's here, at Space NK and Cult Beauty. Can you tell I'm excited?
Comments
comments