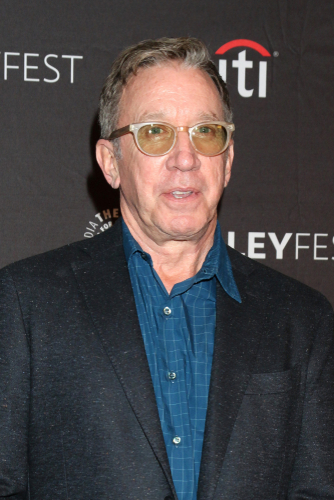 Tim Allen reveals original 'Santa Clause' script is 'a little darker': 'I shot and killed Santa'
Tim Allen made a shocking revelation.
The "Last Man Standing" star revealed Wednesday on "The Tonight Show" that the original "The Santa Clause" script was supposed to play out much differently.
"The original 'Santa Clause' is a little darker, written by two comedians, and I actually shot and killed Santa, in the original movie. He fell off the roof because I thought he was a burglar," Allen, 65, explained to Jimmy Fallon.
"He gives me the card – the whole movie starts. The kid actually starts, 'You just killed Santa.' And I said, 'He shouldn't have been on the roof when he wasn't invited.'"
In the classic Christmas flick, Allen's character Scott Calvin spooks St. Nick while he's on the roof and causes him to fall. After receiving the card, Calvin is thrust into becoming the next Santa Clause.
"I'm literally the last guy in the world who should be Santa Claus because I don't like kids all that much," Allen joked. "I'm not going to hurt them, I don't say inappropriate stuff, just don't like them."
The "Toolman" would go on to appear in the franchise's two sequels, "The Santa Clause 2" and "The Santa Clause 3: The Escape Clause."
Comments
comments