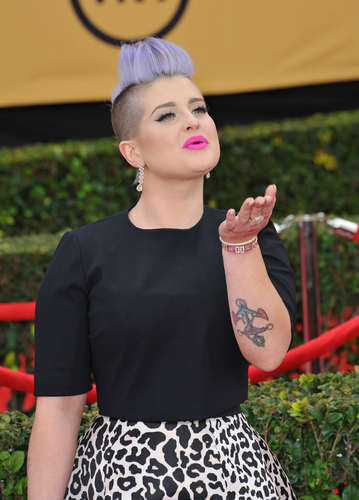 Kelly Osbourne shares her advice for staying sober during the holiday season
Kelly Osbourne, who revealed in August that she is officially one year sober, has some advice for anyone struggling to stay away from alcohol over the holidays.
"Stay close to your sober community and know your limitations,"  Osbourne, 34, told Page Six. "If you're uncomfortable, you always have to have a backup plan to leave the situation and have some form of self-care to where you can step out of it."
The TV personality also revealed how she motivates herself to stay on track.
"I'm really big on speaking up when something isn't working for you, because not speaking up when things bother you can lead to resentment, and resentment can take you to dark places," she said. "It's important to know and accept your limitations."
For Osbourne, one family member has been her rock on her road to recovery.
"My brother [Jack Osbourne] has been there every step of this journey," she told us.
In order to help others find their own support system, Osbourne is a big supporter of Loosid, a new app that provides a social community for those living sober lifestyles.
"One of the hardest parts about being newly sober is deciding what to do with your free time," she said. "Being bored can be dangerous. Finding people on the app to do things in your area is great — dating, yoga coffee — it's all there."
The former "Fashion Police" star has also revealed that she goes to therapy once a week.
Comments
comments