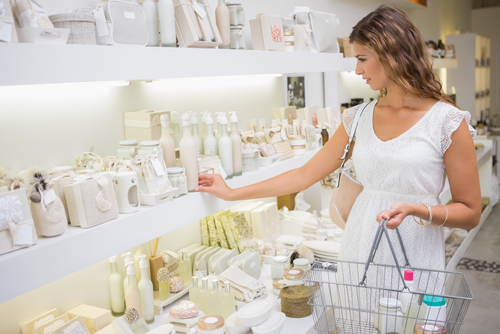 How are your favorite beauty, cosmetic products contributing to the global issue of plastic pollution?
As you unwrap the latest batch of goodies from your most recent beauty, cosmetic and personal care shopping spree, much of the packaging containing your favorite items, from shampoos to moisturizers, consists of some form of plastic.
If those empty containers aren't recycled properly, they'll most likely end up joining the 13 million tons of plastic dumped into the world's oceans annually.
The fact that nearly 50 percent of Americans don't recycle their beauty and personal care products is a major contributor of waste in our landfills, according to DoSomething.org.
Even if you take steps to properly separate your recyclable beauty and personal care products from the rest of your waste, it's important to remember that not all of the plastic in your bathroom is very easy to recycle.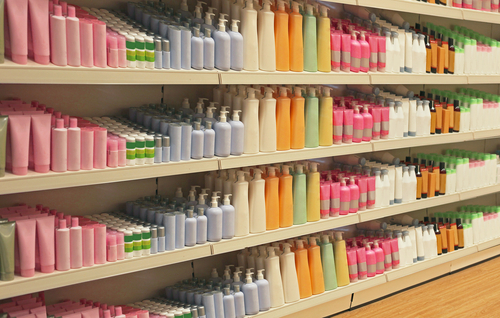 Plastic items are labeled with a Resin Identification Code (RIC), which features a recycling symbol with a number inside ranging from one through seven.
Packaging labeled with a "one," including cooking oils and fruit juice containers, are typically easiest to recycle, whereas those labeled with a "seven" are not recyclable in most of the United States, according to the Sustainable Packaging Coalition.
"It's really tricky, because most plastic shampoo bottles are [labeled as] plastic number five, which are only accepted in certain facilities," said Kathryn Kellogg, the consultant and public speaker behind the Going Zero Waste blog. Kellogg actively takes steps to eliminate plastic in all aspects of her life, including her bathroom and beauty routines.
"Toothpaste tubes aren't recyclable, unless you're sending them back to a program like Terracycle," she said. The company partnered with Colgate® to offer a free oral care product packaging recycling option for consumers.
Certain parts of your containers, like some of the plastic pumps found on your lotions or conditioners, are not yet recyclable and should be removed prior to recycling, according to How2Recycle. That's because the metal springs commonly found in those pumps are detrimental to the plastic recycling stream.
Adding to the challenge of recycling these products is the statistic that people tend to be 50 percent less likely to recycle in their bathrooms than in the kitchen, according to hair and skincare company, Love Beauty and Planet.
"When we think about recycling, our brain kind of goes directly to the kitchen space, because that's where we spend a lot of our time and interact with many of the items that we purchase on a day-to-day basis," said Alexa Green, director of national outreach for Recycle Across America, a non-profit dedicated to making proper recycling easy for everyone.
"[The kitchen is] where most people keep their recycling bins, so I'd encourage people to look past their kitchens and think about how they can recycle items that are all throughout their houses, including their bathrooms," Green said.
Significant strides toward a more sustainable beauty industry
From bans on the sales of products containing microbeads to offering more sustainable packaging, the billion-dollar beauty and cosmetic industry has made significant progress in recent years to lessen its own impact in the global issue of plastic pollution.
"I've been really impressed with a lot of companies that are stepping up to change their packaging," said Kellogg, who noted that many companies, including Lush and Aveda, offer programs that allow customers to return empty packaging to the stores for easy recycling.
"There's a lot of improvement that can definitely can happen in the industry," Kellogg said.
Comments
comments