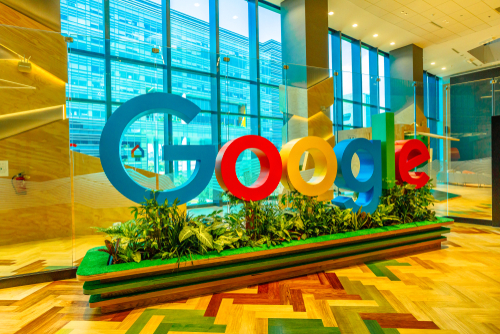 Google Ad Reveals Search Giant's Feelings On Bitcoin And Crypto
Google's past relationship with bitcoin and cryptocurrency has been fraught, to say the least — last month the search giant partially rolled back its ban on advertisements for cryptocurrencies, allowing regulated cryptocurrency exchanges to buy ads in the U.S. and Japan.
The move was widely put down to regulators' progress in reining in the "wild west" industry, as well as moves by some of the world's biggest banks and financial services companies to adopt and integrate bitcoin and cryptocurrencies into their products.
Now, in an ad for Google's new Call Screen service, designed to allow people to interact with callers before answering the phone, the U.S. search giant has joked about the sky-high cost of mining bitcoin and cryptocurrency — with one character in the ad asking another whether he's "going to live [that cryptocurrency] lie?"
The light-hearted Google ad  involves one character's electricity provider calling him to warn him of his high electricity bill, which he blames on "cryptocurrency mining [taking] a lot of energy."
He is then told cryptocurrency isn't "real" money, to which he responds: "Well, I've got news for you, money isn't real."
Bitcoin and cryptocurrency mining's high energy costs have become a common criticism leveled against the burgeoning industry, with many suggesting its power use is unsustainable and makes bitcoin and cryptocurrency unsuitable for mainstream adoption.
PwC estimates that the current global power consumption for the servers that run bitcoin's software is a minimum of 2.55 gigawatts, which amounts to energy consumption of 22 terawatt-hours (TWh) per year—almost the same as entire country of Ireland.
Meanwhile, Google was catching flak from the bitcoin community yesterday after it was discovered the search giant lists Berkshire Hathaway chief executive Warren Buffett, JP Morgan Chase boss Jamie Dimon, and Mastercard CEO Ajay Banga as the "CEOs of bitcoin" — all of whom have been vocal about their disdain for bitcoin and cryptocurrencies.
The financial services business leaders feature on so-called Google information carousels that algorithmically attempt to answer a user's search query — and it's been known to go wrong before.
"Entities in the Knowledge Graph and associations between them are automatically generated based on available information on the web," a Google spokesperson told Vice's tech site Motherboard. "It's not always perfect, and when we're made aware of incorrect associations, we work to fix the error."
Comments
comments