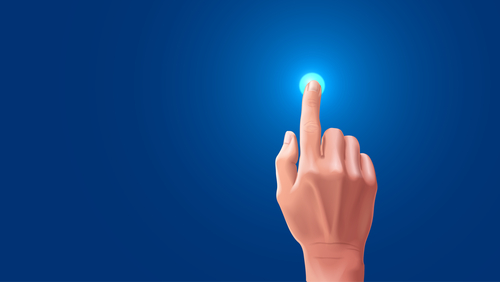 Re-Engage Your Customers with the Tap of a Button
According to MarketsandMarkets, the global mobile marketing market will be worth $98.85 billion by 2021. They've predicted that the market will grow at a compound annual growth rate of 28.1%. These numbers are impressive, but not surprising considering how much people use their smartphones.
In fact, an eMarketer forecast has shown that on average, American adults will spend about 3 hours and 35 minutes a day on mobile devices in 2018. This means the annual increase in time spent on mobile devices will be more than 11 minutes.
These numbers show just how important the mobile channel is for marketers looking to engage their target audience. A well-developed mobile marketing strategy can help you attract a new audience. But most importantly, it can help you re-engage your customers and increase purchase frequency.
Here are some of the most effective ways you can re-engage your customers using mobile marketing campaigns:
Re-Engage Customers Based on Proximity
Proximity marketing is crucial for engaging mobile users, as it involves delivering hyper-local content that's tailored to the customer's physical location.
You could send updates on new arrivals and the latest discounts to in-store shoppers to enhance their shopping experience. Or if your customers are visiting nearby locations, you could send out text messages or push notifications to gently remind them of your existence.
You can sweeten the deal by reminding them of unused loyalty points or special limited-period offers, which might increase the chances of a store visit. Or if you have customers who have recently stopped by, you could collect feedback about their experience. This not only re-engages them but also helps you understand how you can better improve their in-store experience.
Hotel Chocolat nails their proximity marketing campaign by sending notifications to customers whenever they're nearby one of their store locations. They'll say something like, "It looks like you're nearby…" and then gently nudge them to visit by asking, "Why not treat yourself?"
Optimize Content for Micro-Moments
Mobile devices come in handy when you need to look up advice in the moment.
For example, let's say you need to find out the right de-worming medication dosage for your dog. You're likely to use your phone to look up the relevant information, and instant, bite-sized answers will be of great help in this situation.
You probably won't be too keen on looking at charts and graphs or even videos that provide in-depth information on the topic. You might perform queries like, "What's the dosage to de-worm a 10-pound dog?" because you want a quick answer.
According to Google, these are called micro-moments, and business owners can leverage them to engage people who expect immediate answers and are likely to take action.
People may perform queries based on:
What they want to know at that moment — What's the best dog food brand?
Where they want to go at that moment — Where is the nearest restaurant that serves Southern food?
What they want to do at that moment — How do I bake a cake?
What they want to buy at that moment — Bissel pet hair eraser
You'll need to anticipate all of these micro-moments and what needs your customers might have beforehand. Then, create bite-sized content to answer those queries, so they can easily find the information they need on the go. You'll need a lot of customer data and site usage analytics to better understand your target audience and their needs.
For Booking.com, optimizing for micro-moments played an important role in their expansion to the U.S. market, where they had to face up against competitors like Airbnb and Expedia. They focused their marketing communication on answering relevant questions posed by potential customers.
As a result of these efforts, The Priceline Group, their parent company, was able to get 27% more room bookings by the end of 2015, compared to the same period in 2014. Even now, Booking.com is still delivering highly relevant ad copy based on these micro-moments.
Create Personalized Incentives and Rewards
Sending out push notifications and text messages may be part of your mobile marketing campaign, but you shouldn't bombard your customers with generic marketing messages if you're trying to re-engage them.
You could end up annoying those potential leads to the point of losing them. In fact, Localytics found that 52% of consumers feel annoyed by push notifications.
At the same time, the most preferred type of push notification was a personalized one. This means that people want notifications that are based on their preferences, behavior, and location. According to a Leanplum study, personalization can increase push notification engagement by 800%.
In the first point, we discussed personalization based on proximity and location. But you can also optimize your mobile marketing personalization efforts by sending out offers and rewards tailored for each user. In other words, incentivize your customers for using your app or engaging with your brand. And make sure these incentives are relevant to each customer to increase their likelihood of taking action.
This personalization can be based on the customer's past purchase behavior, where they are in the sales funnel, what action you want them to take, etc.
For example, if you want to encourage a customer to complete their purchase or make a new purchase, you could offer a discount coupon. Or you could incentivize them with reward points for filling out their profile.
Mixbook, for instance, sent out push notifications to abandoned cart users reminding them of the item in their cart. They highlighted the incentive involved in making an immediate purchase — the promise of faster delivery. This increased their overall purchase conversionsby 14%.
And Via, a transportation management platform, approached idle users with a special offer, which drove 27% more users to use the service.
Enhance Customer Experience Using QR Codes
QR codes are already popular in mobile marketing, but remember that you should avoid using them just for the sake of it and complicating the user experience in the process. QR codes are supposed to enable quicker, more efficient service. This enhances the customer experience, making them more likely to re-engage with you.
You can use them to direct customers to a relevant landing page — whether it's to sign up for a contest or loyalty program, download your app, track a package, or view your latest deals. This minimizes the need to go through the whole process of accessing your website and navigating their way around it to land on the same page.
You can also provide QR codes that people can use to get your business details such as contact number. So they can quickly dial your number to connect with a relevant department. Or you can use them to provide on-request product upgrades, get user support, or opt in for SMS registration. The idea is to ensure that customers can use the QR code to instantly accomplish certain tasks.
Perhaps the most popular use of QR codes is for delivering unique discount codes to customers. According to a study by Juniper Research, there will be a continuous surge in the number of mobile QR code coupon redemption. While the number stood at 1.3 billion in 2017, it will likely reach 5.3 billion by 2022.
Providing coupons in the form of QR codes makes it easy for customers to redeem the offer. They don't need to carry around a piece of paper or remember a coupon number. Having the QR code in their phone means they'll have it with them at all times and can redeem the offer at their convenience.
For Good Sports Outdoor Outfitters, QR codes played an important role in streamlining their cross-channel marketing campaign. They sent out these codes through personalized mailers, so customers could use them to access a personalized landing page. After filling out the form on this page, they received a coupon and free gift offer along with a map relevant to a brand-hosted event.
They also sent out these codes through promotional postcards and newsweekly ads. When scanned, the QR code on the postcard would take people to a landing page for a ski video that brought attention to their ongoing winter sale. For the newsweekly ads, people scanned the QR code to access a landing page, where they need to enter their contact info in exchange for a digital coupon.
Conclusion
These are some of the best ways you can re-engage your customers using mobile marketing campaigns. While your goal is to promote your brand, your main focus should be on enhancing the customer experience. Your campaigns should include personalized details according to their needs.
Comments
comments