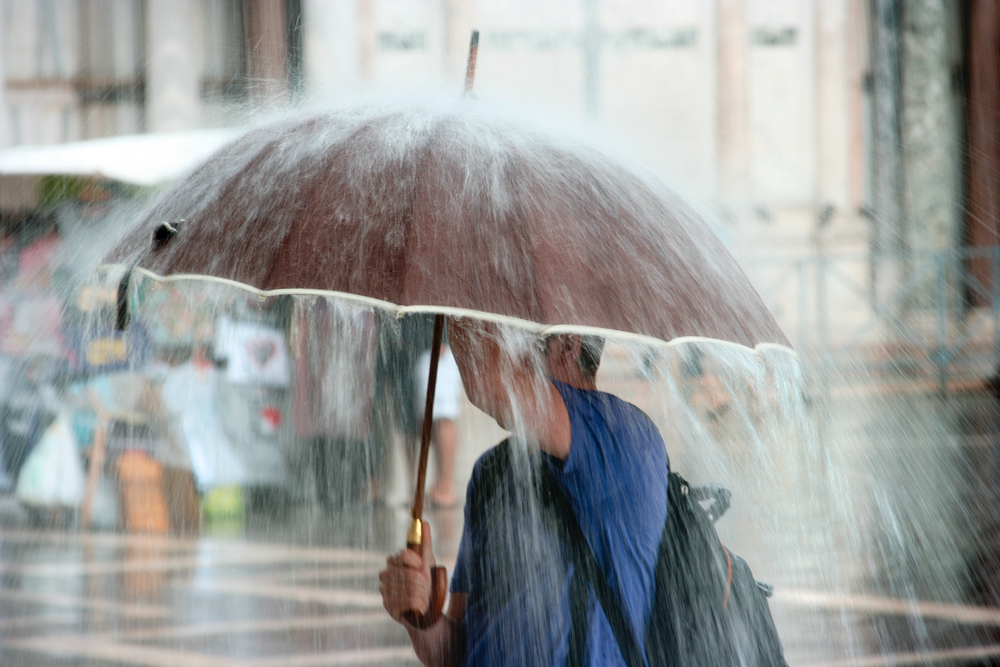 Flash flood warning canceled, but threat of heavy rain and thunderstorms remains
Just days after enduring a powerful winter storm that unleashed strong winds and huge waves, the state is facing yet another storm system that will bring along drenching rains and scattered thunderstorms over the next few days.
The sharp upper level low, or Kona low, will move over the islands from Thursday and possibly through the weekend.
Heavy rain already began pounding parts of Oahu early Thursday, including Windward Oahu and North Shore communities. A flash flood warning was in effect for most of the morning, but was later canceled around 9:30 a.m.
Flood advisories are were also issued until 11:15 a.m. for the island of Kauai, where heavy rain of up to two inches per hour were falling mainly on windward areas; and Maui until noon, for heavy rain along north and northeast slopes and coasts of the Valley Isle.
The National Weather Service has also issued a flash flood watch for the entire state until early Friday morning. That means any part of the island could experience heavy showers that could lead to dangerous flood conditions.
The new storm system comes just days after a strong low pressure system swept through the island chain. The destructive storm walloped communities with everything from high winds to monster surf — and even brought unprecedented snow to Polipoli State Recreation Area, on the slopes of Haleakala.
Comments
comments